Future Dates & Training Opportunities
---
System Spotlight
By Jody Hattrup
---
Montezuma Township Library Summer Reading Programming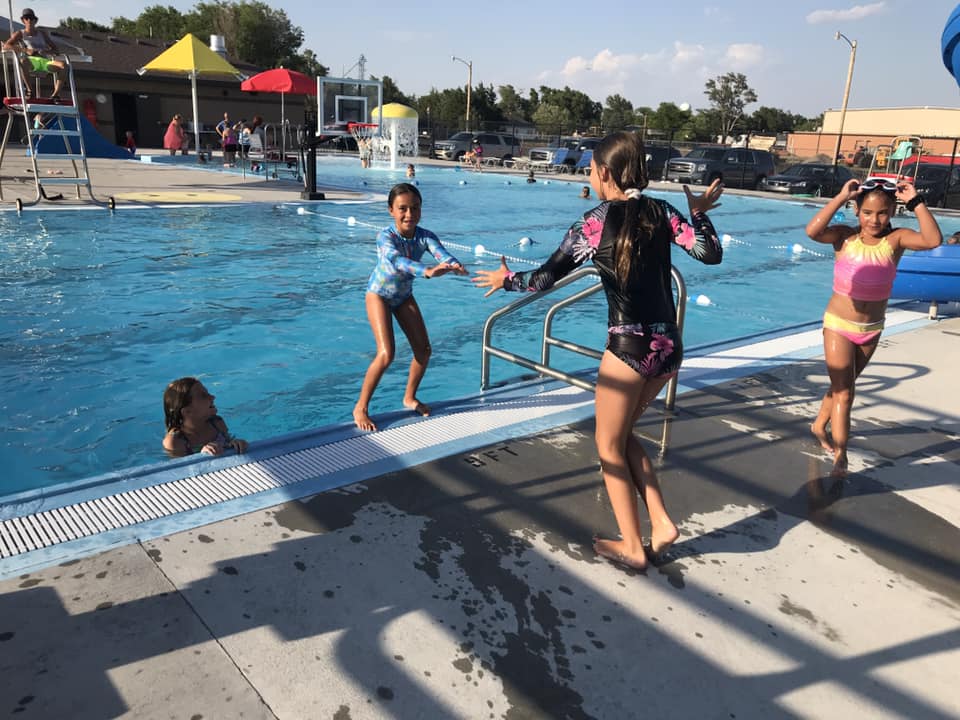 Grant County Library Summer Fun
Creative eye workshop young adult program. Presented by K-State extension office. Stain glass project.
Bucklin Public Library Pool Party
---
Consulting
By Richard Brookman
---
Aug 19 Regular System Board Meeting & Sept 9 RNR/Budget Special System Board Hearing/Meeting
The new way of performing our budget hearing with a constrained timeframe has created a necessity of holding a Special System Board Meeting on September 9. The timeframe for an RNR/Budget Hearing/Meeting is between the dates of August 20 – September 20. With our regular System Board Meeting set for August 19, at 10:00 am, this falls outside of the RNR/Budget timeframe. Therefore, the August 19 System Board Meeting will be an online meeting.
Tandy and Jody sent out the survey with two dates for a RNR/Budget Special System Board Hearing/Meeting and the date that the majority of the board members could attend (in person or online) was September 9. Therefore, we will be holding a Hybrid RNR/Budget Special System Board Hearing/Meeting Friday September 9, at 10:00 am. The Special Meeting will be at the Dodge City Public Library in the lower level meeting room.
Many thanks to Lori Juhlin, Director of Dodge City Public Library, who has worked with the System Office on the date changes.
Here are the registration links for each meeting:
August 19, 2022/10:00 am Online Regular Meeting Registration Link; and
September 9, 2022/10:00 am Hybrid RNR/Budget Special Hearing/Meeting, Location – Dodge City Public Library lower level meeting room Registration Link
Summer Library (Reading) Program Update
I wanted to thank the libraries that have already gotten back with me on the 2023 Summer Library (Reading) Program manual with the format you desired. The deadline for answering my email is August 3. If I don't hear back from you by that morning I or Tandy will give you a call to see what format you wish to have the 2023 manual.
Also on the topic of Summer Library (Reading) Program is the Evaluation. I will be working on structuring the evaluation form and will send it out the week of August 8. This way their is no confusion with the 2023 manual orders and the 2022 evaluations. So be on the lookout for the evaluations which are part of what the Systems have to turn into the State Library of Kansas as part of the LSTA grant that the state receives to assist with the Summer Library (Reading) Program.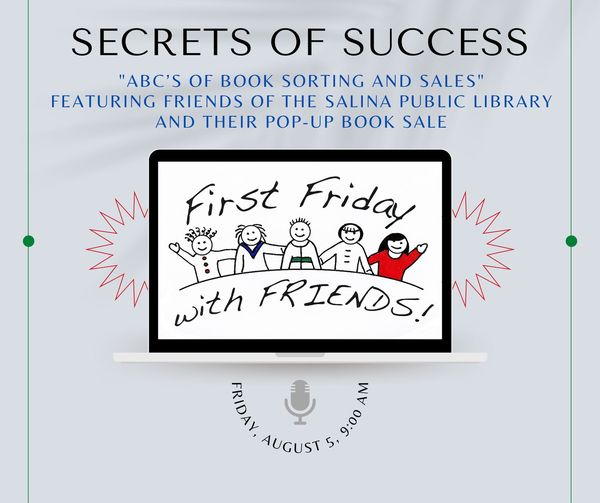 First Friday's with Friends
Don't forget that Friends of Kansas Libraries hosts monthly panels of discussion the first Friday of every month. Here is the information for August's First Friday's with Friends:
Join us for August's First Friday with Friends, featuring the Friends of Salina Public Library!
We'll kick off "ABC's of Sorting and Sales" as Salina Friends share the details of their Pop-up Book Sale.
Friday, August 5 at 9:00 am ctrl/8:00 am mtn, via Zoom at: https://us02web.zoom.us/j/88484969231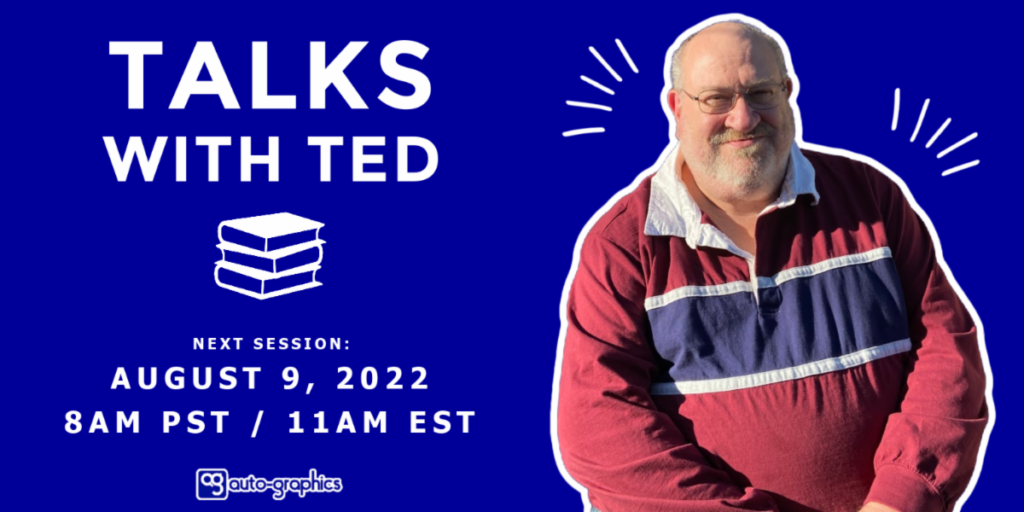 Talks with Ted
If you are keeping up with "Talks with Ted" the next session is August 9, at 10:00 am CT/9:00 am MT. These sessions provide you with a direct link with Ted Koppel, of Auto-Graphics, with questions you have concerning Verso. You can submit your question early through this link. Or if you can't think of a question to send, he also takes live questions during the session. Here is the Registration Link if you are interested in attending.
---
Cataloging, Collection Development, and ILL
By Kelly Easton
---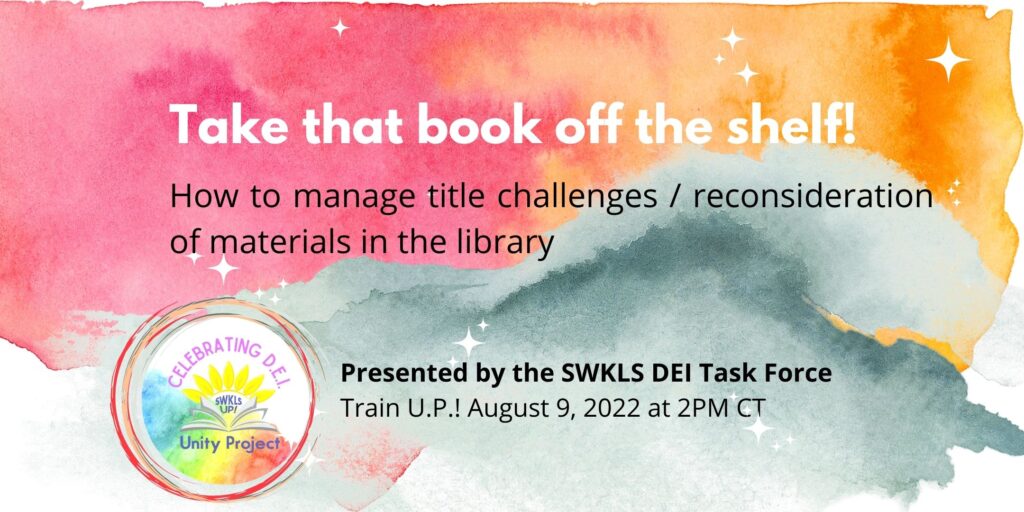 Earlier this week, we received an update from CREW in Dodge City: The organization will no longer accept books for recycling. They are overwhelmed, and we do not know when the situation will be resolved. For now, all we can recommend for your weeded books is to discretely dispose of them, or research local recycling options. Thank you for your patience and understanding.
---
Technology
By Jody Hattrup
---