---
System Spotlight
By Christopher Dressler
---
BIG Changes for Hamilton Co.
The Hamilton County Library has moved into its new, but temporary, location at 304 E Ave A. The facility is divided into several tiny rooms, but overall seems to be a great space. On Monday, the library opened up for "business as usual" and readers and computer users are quickly settling into the new place. A perk of the new location is it's next door neighbor, the Bulldog Coffee Shop. Sub-contractor bids were due to the Construction Manager yesterday, with demo to begin on the original library in a few weeks. Next week, Summer Library Camp will be held one last time in the facility before construction begins.
---
---
Future Dates & Training Opportunities
June 15, 2023, 1:30 pm – After-Lunch Course Intellectual Freedom: Privacy/Registration
June 16, 2023, 10:00 am – System Board Meeting (Online Only)
June 19, 2023 – System Office Closed/Juneteenth
---
Cataloging, Collection Development, and ILL
By Sara Wilson
---
Collection Development Inspiration
---
---
In Literary News
---
Duggar Drama!
Jill (Duggar) Dillard, of the TLC show 19 Kids and Counting, has penned a book about her life growing up in the ultra-conservative quiverfull family whose lives were aired from 2008-2015. The show came to a screeching halt when oldest brother, Josh, was arrested for possession of child pornography. Younger brother, Jed, is not happy about his sister's upcoming book and he's been quick to defend his family online. The book, Counting the Cost, is scheduled to be released in January 2024. Find out more about the book and the family feud by clicking here.
---
Recent Book Challenge Issues Making the News
Libraries are feeling the impact of book challenges across the country. Here are some recent news reports involving book challenges and bans across the United States. (Special thanks to Sara Koehn, Director of Haskell Township Public Library and Sean Bird, Interim Dean of University Libraries at Washburn University for their contributions to this list!)
California Officials Aim to Halt Book Bans to 'Preserve Freedom'
Utah School District Removes Bible from Elementary and Middle Schools
Virginia Mom Denounces Book with Illustrations of 'Deviant Sex Acts' in School Library, Demands Answers
Newtown [CT] School Board Votes Against Banning Two Books
Residents Resist Censorship of LGBTQ Books in Douglas County [CO] Libraries
ALA OIF Blog 05.26.23: https://www.oif.ala.org/intellectual-freedom-news-05-26-2023/
First Amendment Coalition: https://firstamendmentcoalition.org/news-opinion/first-amendment-news/
Empowered by Reading (Unitedagainstbookbans): https://uniteagainstbookbans.org/wp-content/uploads/2022/09/Empowered-by-Reading-final.pdf
---
Demco Offers A Free "Book Doctor" Book Care & Repair Guide
This free guide teaches you about book care terminology, how to protect hardcovers & paperbacks, how to clean dirty books, and provides step-by-step instructions on how to make common book repairs. I've downloaded it here at the office and I highly recommend it! To download your free copy, click here!
---
In Case You Missed It
---
For All VERSO Users: Versed in VERSO
From VERSO Product Manager Rae Schneider:
Do you have a question about VERSO? Perhaps, a "how to" question or would you like to know about best practices?
The next Versed in VERSO is Tuesday, June 13, 2023, and you are invited to submit your question or topic using the form below.
To register for the next Versed in VERSO, please do so here: https://attendee.gotowebinar.com/rt/1165596002130880779
We look forward to hearing from you!
For ILLers: Sharing About SHAREit
From SHAREit Product Manager Deborah Hensler:
The next Sharing about SHAREit will be a basic, or refresher, training webinar. When library staff register for the Sharing about SHAREit webinars, 1 or 2 people will usually ask for this. At the end of Wednesday's session, we did a poll to gauge interest and it was overwhelming in favor so next time will be an overview of the ILL process with time to answer some questions. Please forward the following information to your libraries.
Please register for "Sharing about SHAREit #17 – ILL Basic Training" on Wednesday, June 28, 2023 1:00 pm-2:30 pm at:

https://attendee.gototraining.com/r/8622451980272948481

In this Q&A, we'll start with answering the question: Can we have a basic ILL training? In order to do a basic training and have time to answer questions, this Sharing about SHAREit is scheduled for 90 minutes rather than the usual 60 minutes.

After registering you will receive a confirmation email containing information about joining the training.

Brought to you by GoTo Training®
Online Training Made Easy™
GoTo, Inc. | 333 Summer Street | Boston, MA 02210
---
Technology
by Christopher Dressler
---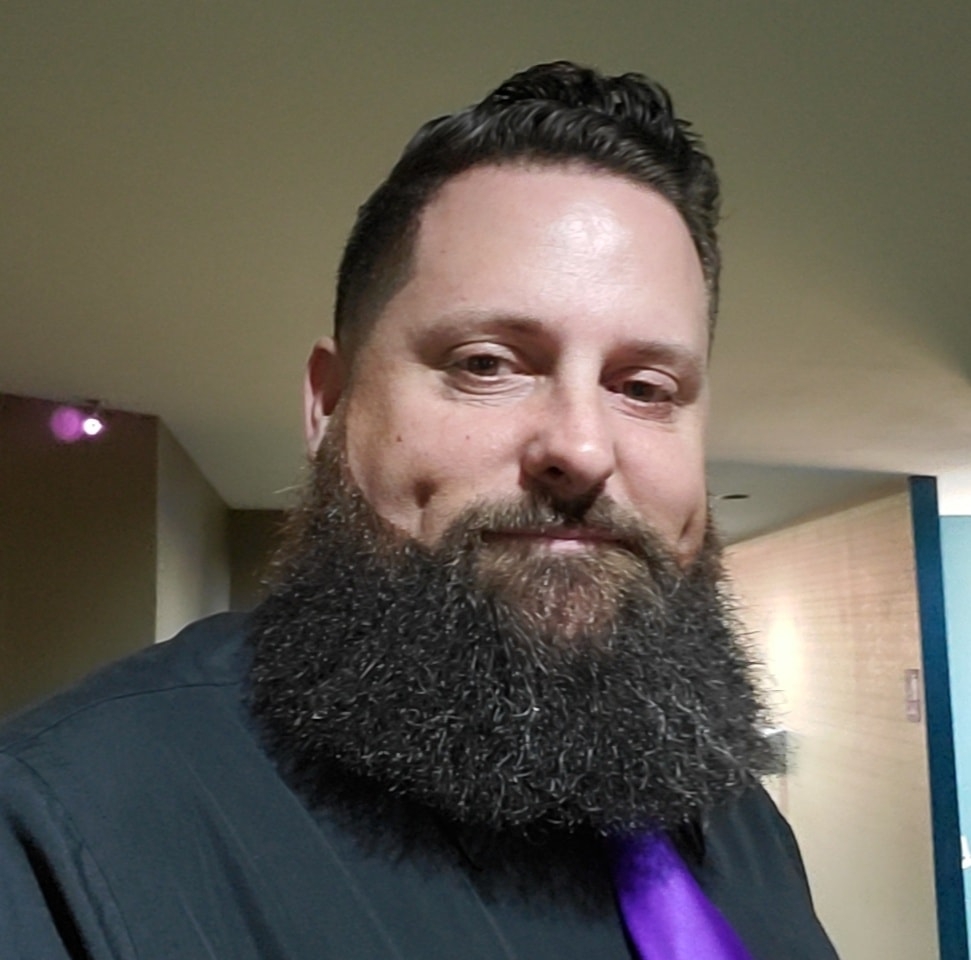 The Malware Masquerade
Once upon a time, in the bustling digital realm, there was a mischievous and cunning Adware named Malachi. Malachi was a master of disguise, lurking in the shadows of unsuspecting computers, waiting to pounce on its prey. With a sly smile and an insatiable hunger for attention, Malachi roamed the vast landscape of the Internet, spreading its influence far and wide.
Malachi had a unique ability to cloak itself within seemingly harmless advertisements, tempting users with promises of freebies, exclusive deals, and irresistible discounts. It would creep into the corners of websites, silently infiltrating the code, and planting itself within the unsuspecting visitor's device.
One fateful day, Malachi came across the computer of a young woman named Lily. Lily was a bright and ambitious individual, who spent hours on her computer, tirelessly working on her creative projects. Her mind was always brimming with ideas, and the digital world provided her with the canvas to bring them to life.
Little did Lily know that a lurking threat had found its way into her digital sanctuary. Malachi sensed her creative energy and decided to harness it for its own gain. Slowly but surely, the adware began to show its true colors.
Lily noticed something strange happening to her computer. Pop-up windows would suddenly appear out of nowhere, interrupting her work and diverting her attention. The once smooth operation of her device became sluggish and unresponsive, as Malachi greedily consumed its resources. Frustration seeped into Lily's heart, tarnishing her passion and diminishing her productivity.
Determined to reclaim her digital sanctuary, Lily embarked on a journey to uncover the source of her computer's woes. She delved deep into the world of cybersecurity, learning about the tricks and traps of malicious software. Armed with knowledge, she sought to eradicate the pesky adware from her life.
Lily began by fortifying her digital defenses, installing robust antivirus software and firewalls to keep Malachi at bay. She meticulously scanned her system, purging every trace of the adware's presence. However, Malachi was not one to be easily defeated.
Undeterred, Lily sought the aid of experts in the field. She connected with a group of cybersecurity specialists who understood the intricacies of Malachi's devious tactics. With their guidance, she learned how to identify and avoid suspicious advertisements, steering clear of the clutches of adware in the future.
Armed with newfound knowledge and an unyielding spirit, Lily successfully banished Malachi from her computer. She reclaimed her digital sanctuary, free from the intrusive distractions that had plagued her before. Her creativity flourished once again, unhindered by the adware's sinister presence.
But the story didn't end there. Lily realized that her encounter with Malachi had taught her a valuable lesson about the importance of digital vigilance. She dedicated herself to raising awareness about the dangers of adware and other malicious software, educating others about the steps they could take to protect themselves.
Through her advocacy, Lily empowered countless individuals to take control of their digital lives, ensuring that Malachi's influence would be diminished. Together, they formed a community that stood strong against the onslaught of adware, safeguarding their devices and preserving their creativity.
And so, the tale of Malachi, the cunning adware, became a cautionary legend in the annals of the digital realm. Its existence served as a reminder that, even in the vastness of the Internet, knowledge and resilience could triumph over deception and intrusion.
Always feel free to contact me for training requests, library cards, or technology issues at cdressler@swkls.org or (620)225-1231. – Christopher Dressler 6/2/2023
---