Future Dates & Training Opportunities
---
All times are in Central Standard Time (CST).
September 6, 2021 – SWKLS Office will be closed in observance of Labor Day Holiday
September 7, 2021, 2PM – Train U.P.! Cybersecurity/Website Checklist with Steve & Jody/ Registration Link
September 9, 2021, 1:30 pm – After-Lunch Course "Library Ethics"/Registration Link
September 13, 2021, 10 am @ Haskell Township Library – Connecting with Teens with Connected and Computational Learning/Registration Link
September 14, 2021, 10 am Auto-Graphics Talks with Ted/ Registration Link – Question Submission Link
September 24 at Gray County Fairgrounds – Tech Day+ 2021/Registration Link
October 1 2021 Tech Day+ 2021 Virtual on Zoom/Registration Link
Also: Community Foundation of SW Kansas grant application due / Video recording and notes on the Wiki from Aug. 3's Train U.P.! Link
October 13 2021 – New Leaf pick-up locations = DCPL, Haskell Township, and Ness City
October 5, 2021, 2PM – Train U.P.! (topic TBD)
October 20 2021 – New Leaf pick-up locations = Ashland, Plains, and Protection
October 20-23, 2021 Association for Rural & Small Libraries / Registration Link
October 27-29, 2021 – Kansas Library Association Conference (Wichita) / Information Page / Registration Page Link / Hyatt Hotel Reservation Link
November 1, 2021 – Western Kansas Community Foundation grant applications are due / Video recording and notes on the Wiki from Aug. 3's Train U.P.! Link
November 2, 2021, 2PM – Train U.P.! (topic TBD)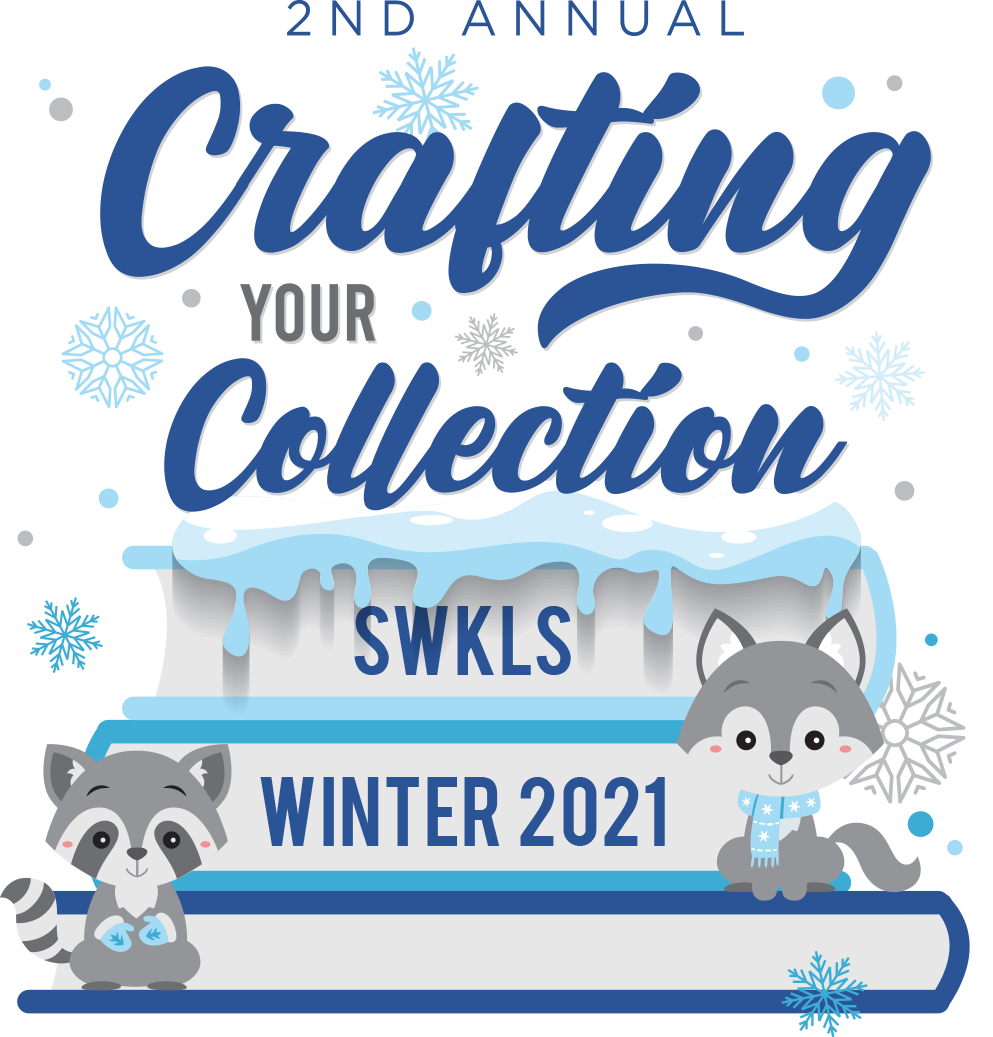 December 10, 2021 – 2nd Annual Crafting Your Collection 2021 at the G.C. Zoo
---
Consulting
---
Labor Day Holiday
The System Office will be closed this coming Monday, September 6, in observance of Labor Day Holiday. Enjoy the long weekend everyone and thank you for the work you do in the library and your community.
State Librarian Resigns
Eric Norris, Kansas State Librarian, sent out notice yesterday of his resignation of being State Librarian. He is making the transition to become the next director of the Manhattan Public Library/North Central Kansas Library System. Following is the email he sent out on September 2:
Hello All,

Just sharing the news that I will be leaving my position with the State Library of Kansas in December of this year to serve as the director of the Manhattan Public Library and the North-Central Kansas Library System.

The effective date of my resignation will be determined next week.

I am very excited about this new adventure and the chance to return to public librarianship but, as with most change, that excitement is tinged with a bit sadness… The State Library of Kansas is a fantastic organization built on a team of dedicated and talented librarians, and I will truly miss working with them.

It has truly been an honor to serve the State of Kansas from the third floor of the Capitol and I am proud to be part of this rich history.

I am currently working with the Governor's office about the transition and I will share what information I receive.

Thank you,

Eric
YALSA T3 Training
For those that missed the first couple of rounds (in-person and/or virtual) training sessions for the Young Adult Library Services Association's T3 training on "Connecting with Teenagers with Connected and Computational Learning" a new round of facilitation workshops will be scheduled. The first workshop/facilitation workshop is scheduled for September 13. It will be at the Haskell Township Library in Sublette. You can register here through Eventbrite. There is a limit of 25 attendees.
New Kansas Library Catalog, KICNET Interlibrary Loan Position Filled
As was announced earlier this year Rhonda Machlan, of the State Library, was retiring. The selection of the person to fill the position of Kansas Library Catalog, KICNET Interlibrary Loan, and Associated Projects has been announced and will be Nikki Hansen. The following is a statement from Jeff Hixon, Director of Statewide Services, about Nikki:
"Nikki is a long-time resident of Kansas. She graduated from Washburn University with a B.A. in Art History and from Emporia State University with an MLIS. She has worked in various capacities in Kansas libraries since 2004, most recently as a Reference Librarian with the State Library of Kansas. As a Reference Librarian, she assisted state employees and the public with questions about state government and legislative research. She also coordinated the State Library's Kansas Reads to Preschoolers program and assisted in the State Library and IMLS ARPA grant program. Nikki enjoys art, books, knitting, food, and a wide variety of music. She currently lives in Topeka with her husband of 14 years, their cat Emmett, and their dog Servo. She looks forward to serving the libraries and citizens of Kansas in her new capacity as Resource Sharing Librarian.
Nikki plans to attend KLA in October and participate in the KICNET Users' Group session (10am Thursday October 28). Come join us and say hello!"
2020 Kansas Public Library Statistics
Andy Schafer, Digital Collections Librarian of the State Library, announced that the 2020 Kansas Public Library Statistics has been added to the State Library of Kansas' website. Here is the link for the statistics page on the site and from there you will be able to navigate to the 2020 statistics or past years statistics.
Movie Licensing USA Extending Outdoor Viewings
Heather Thompson, Director of Hanston Public Library, has been taking advantage of Movie Licensing USA's COVID-19 response of allowing certain movie titles outside at not charge. Your library still has to fill out the form for the movie to be watched. She was on the company's site the other day and she noticed that they extended this program until June 30, 2022. If you haven't taken advantage of this program opportunity you might check it out here and see if it's something you can offer in your community. Thanks for the heads up on this Heather.
Talks with Ted
This month's Talks with Ted, from Auto-Graphics will be on September 14, at 10:00 am CT and 9:00 am MT. The registration link and the link to submit question early to him are above in the calendar. Remember that for any of this "Talks" you attend please let Richard know. They do count for Continuing Education credit. Send Richard an email with the date and length of time for the "Talks with Ted" you attend.
Kansas Library Association 2021 Conference
The Kansas Library Association has posted the link to reserve your hotel for the upcoming 2021 conference in Wichita, October 27-29. This is the reservation link so you can get your room booked ahead of time. At this time the registration has not opened, but we it becomes available we will inform you of that link.
The Registration link for this year's KLA Conference has been added to their website. This link will take you to the Conference Registration Link
---
Cataloging, Collection Development, and ILL
Pictures, please!
In May, every SWKLS staff member received gifts: a bookmark with a seed packet. For those who have planted the seed packet, and growing seedlings, send us your pictures for a display coming soon! Email Kelly!

Sara, Anna, Sara, & Kelly kicked off our Very Merry VERSO project with a bang on Wednesday. Thank for being the first, Haskell Township!
We send additional gratitude to our future "VMV" libraries, including:
Meadowlark and Ransom (October)
Fowler (November)
Kismet (early Dec – February, after State Report)
Bucklin (March)
Ness City (April)
Plains (May/June – slow b/c of summer reading)
Hanston (July)
Interested in volunteering your library? Let Kelly know ASAP!
New Leaf is coming! Bring your weeded items to:
Call the directors at each library prior to drop off, please!

October 13th

Dodge City
Haskell Township (in Sublette)
Ness City

October 20th
---
Technology
---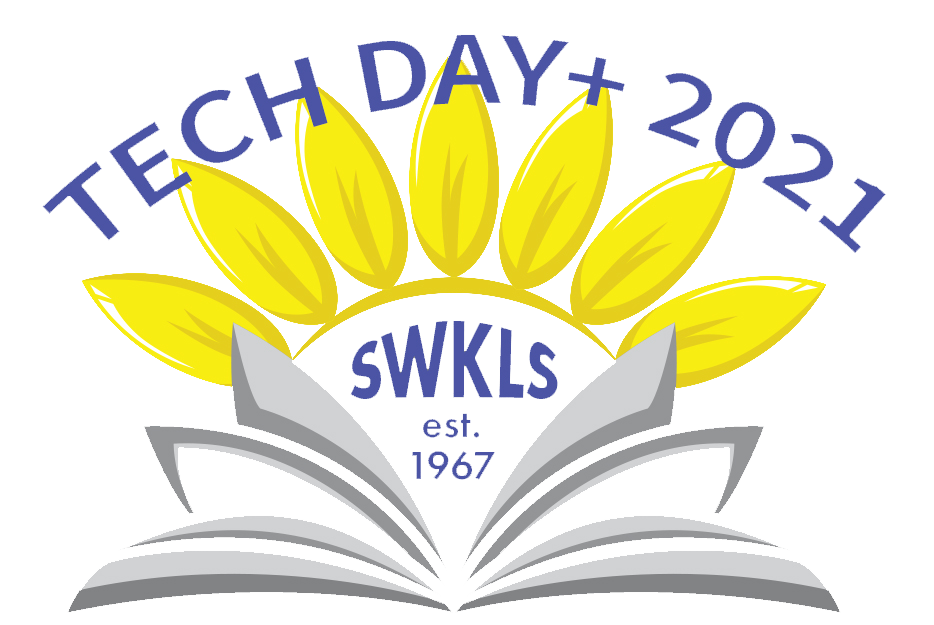 Tech Day + 2021
Registration closes on Thursday, September 16, 2021, please register on Eventbrite. The following is the link to Tech Day+ 2021 webpage. If you would like to do a poster or bring something to the petting zoo please let us know. Don't forget to take pictures of your wild flowers.
---
System Spotlight
---
System Spotlight
If you would like to highlight your library, we'd like to hear from you. Whether it's about your activities, programs or anything else that is going on that you're proud of we can hold a spotlight on your library here in the Weekly Wrap UP if you email Jody at jhattrup@swkls.org
Two of our SWKLS towns made the new!
Congrats to the Winner of the Scooby-Doo Trivia!!
The winner of Scooby-Doo Trivia is Audrey Flowers (Meade), Kiana Mishler, Karina (Stevens County). Winners will be receiving their prizes in the courier. Thank you everyone for playing. Stay tuned for the next trivia round!