---
System Spotlight
By Staff
---
---
Future Dates & Training Opportunities
Nov 15, 2023 – 1:00 pm CT, CSLP's 'Naturally Inclusive: Engaging Children of All Abilities Outdoors" Webinar/Registration Link
Nov 23 & 24, 2023 – Southwest Kansas System Office Closed for Thanksgiving Holiday
Dec 7, 2023 – 10:00 am – 3:30 pm CT, CSLP's 2023 Virtual Summer Symposium/ Registration Link
Dec 12, 2023 – 2:00 pm CT, Train UP: End of Year Reports Overview with SWKLS Director Richard Brookman/Registration Link
Dec 15, 2023 – 10:00 am CT, SWKLS Full Board Meeting (Online Only)
February 23, 2024 – 10:00 am – 3:00 pm, Summer Reading Workshop Featuring Will Stuck/Registration TBD
---
Consulting
By Richard Brookman
---
SWKLS's New Consultant/Program Coordinator
It gives me great pleasure to announce that our own Sara Wilson will be moving up to become the new System Consultant/Program Coordinator. Sara comes into the position with the education, excitement and new ideas to share with our membership. She has been a valued member of the System staff and has contributed skillfully and seamlessly in our staff events to include TechDay+ and her own #Trendy Librarian workshops.
During the transition, until we fill the now vacant Collection Specialist position, Sara will be pulling double duty and learning some of the intricacies of her new position. Congratulations to Sara and I look forward to her ideas moving forward.
Image provided by Will Stuck
2024 Summer Library Program Workshop
The 2024's CLSP's theme is "Adventure Begins at your Library". To get everyone excited and ready for the Summer we are having Will Stuck return for a full day of information and ideas to share with you. The workshop has been scheduled for Friday, February 23, 2024. The Summer Library Program Workshop will be at the administration building U.S.D. # 443. We will begin at 9:30 am with registration then move into the workshop at 10:00 am and go until 3:00 pm.
I'm sending this out early so for those that have your 2024 calendar's already you can mark the date. We will get a formal registration up towards the later part of December.
Image provide by pexels.com contributor congerdesign
CSLP Virtual Summer Symposium
On December 7, 2023 CSLP is having a virtual symposium for the 2024 Summer Library Program Theme. It will begin at 10:00 am and will go until 3:30 pm CT. Sessions for the symposium will be:
Simplifying Summer: Adventurous Observations from a Seasoned Storyteller;
2024 Manual Highlights;
Practical Tips for Gathering Stories to Promote your Library; and
Programming and Partnerships.
For more in-depth descriptions for the day's session you can see them through this link. If you are interested in attending the CSLP's 2023 Virtual Summer Symposium you can register through this link.
Image provided by pixabay.com contributor JillWellington
Thanksgiving Holiday
Just a reminder that the System Office will be closed next Thursday and Friday (November 23 & 24) in observance of the Thanksgiving Holiday.
Thank you for all you do for the System and your local libraries. Lately the profession has been under pressure. However, I believe that many within your communities still support your library. Reach out to your patrons and thank them for their support. Also reach out to your community that doesn't think about the library and what you have to offer them and their families. You might find some hidden support you didn't know you had and begin building those relationships.
Always remember you have support and appreciation for all you do for your communities here at the Southwest Kansas Library System's office. If you need us always reach out and we will assist you in all we can. Some answers we give you might not be what you wish to hear, because we are limited in the law or procedures. Whatever the answer or advice we give is given to you to help you and try to protect you in your service to your community.
Thank you again for all you do and your support for SWKLS.
Kansas Library Association's 2023 Conference
If you have never attended a Kansas Library Association Conference please consider it in the future. At conference you get to gather knowledge from so many different people. This can be done during sessions, talking outside of a session, at luncheons, and even when you get a chance to relax and enjoy companionship. You see friends of old and make friends anew to network with during the year.
It was good to see everyone.
---
Cataloging, Collection Development, and ILL
By Sara Wilson
---
A New Adventure Awaits 🙂
I just wanted to say thank you to everyone for your congratulations and warm welcome into my new position as Consultant/Program Coordinator. I am beyond delighted and grateful for this opportunity to serve our membership in a new way. As Richard said, I will be pulling double duty until the Collection Specialist position is filled, so please continue to reach out to me for all of your technical services needs until then as I will still be performing the duties of that role, as well. It is a privilege to work with you all and to be entrusted with the responsibilities of this new role. I am excited about our future together and dedicated to the enrichment of our regional libraries and the communities that we serve.
---
Collection Development Inspiration
---
---
New Year, New Nook Books? Not Anymore!
Barnes and Noble is sunsetting some of their Nook models released from 2011-2013 and those will no longer be able to acquire new books, beginning in 2024. If some of your patrons have older Nooks, now would be a really great time to lean into advertising about the wonderful benefits of using the Cloud Library app provided by the State Library of Kansas. To read more about what's happening with the Nooks, click here.
---
For All VERSO Users
VERSO Update Yesterday, 11/16
From VERSO Product Manager Rae Schneider, here is the change that occurred with the most recent update:
IMPROVED
| | |
| --- | --- |
| AG-2771 | Facet chips for custom rangesWhen adding a custom range for a facet or filter, a facet chip indicating the selected range will appear. |
---
November's Versed in VERSO Recording Posted
Also from VERSO Product Manager Rae Schneider:
To access the recording and slides, go to Staff Dashboard > Support > VERSO.
Topics/questions covered:
New Reports
Children's Literature Comprehensive Database (CLCD) Catalog Enrichments
Is there a way I can remove the override function that demands a password to continue? This comes up when patron is over a certain level of accrued fines.
How can I make a report to pull up items only in a certain category?
Could someone point me towards instructions on how to make a specific tag visible in patron-view records?
The next Versed in VERSO will include a Quarterly Product Update. It is scheduled for Tuesday, December 12th, at 11:00 AM ET / 10:00 AM CT / 9:00 AM MT / 8:00 AM PT.
The question from for the December Versed in VERSO session is open. If you have a question or topic you'd like covered, please submit it here: https://forms.office.com/r/e3cbQ6saKW
Registration for the December Versed in VERSO is open. Registration link: https://attendee.gotowebinar.com/register/2812974491027422048
---
Technology
by Christopher Dressler
---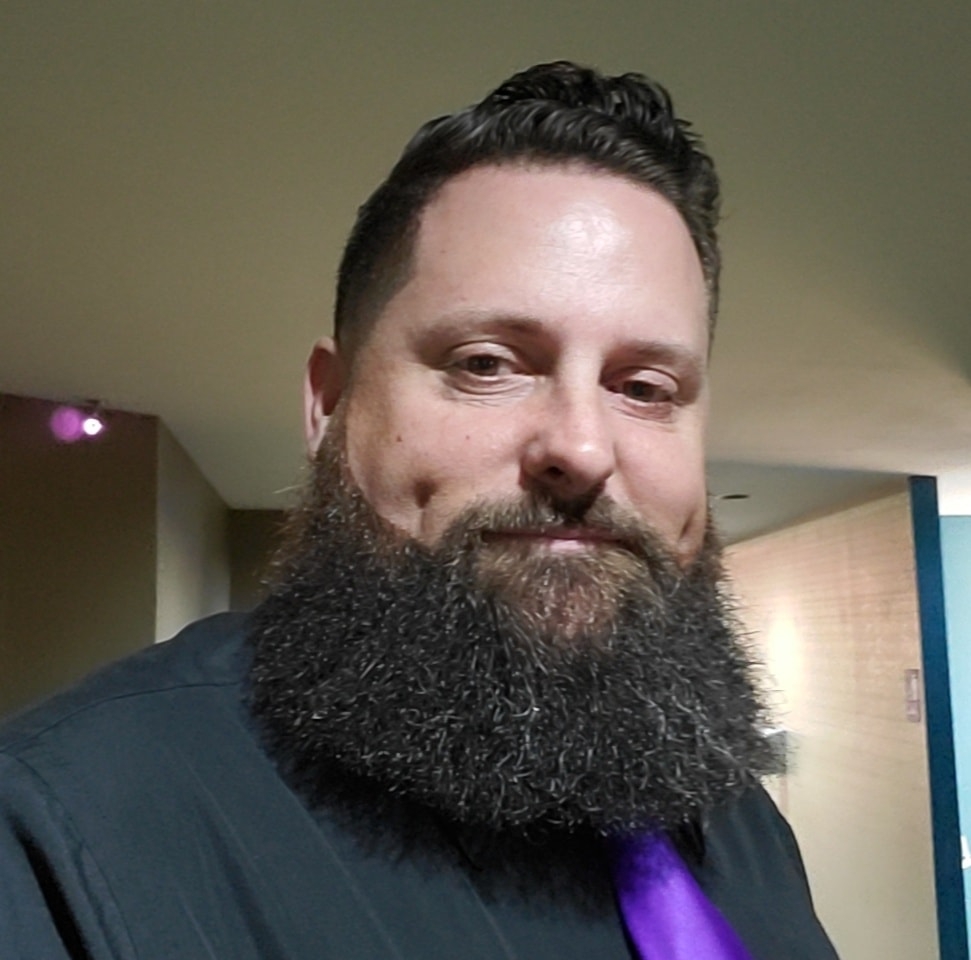 Roku for Checkout
The November edition of Computers in Libraries has an interesting article addressing the exclusive release of TV shows and movies on streaming platforms. Devices such as Amazon Fire TV and Apple CODA enable patrons to access these materials but pose potential issues by divulging library purchasing information and credentials. Notably, the Roku device emerges as a solution, as it restricts users from accessing sensitive information while allowing patrons to stream content.
Each streaming service permits a limited number of simultaneous device connections. Paramount Plus allows three, Hulu permits two, and both Discovery and Disney accommodate four. Each device intended for offering services is pre-registered with the respective streaming platform, and each Roku device exclusively supports a single service. Additionally, streaming services like Tubi, Freevee, and PBSKids, which allow unlimited simultaneous connections, are ad-supported.
Several precautions must be taken before deploying these devices, as streaming services aim to streamline app and subscription purchases. Notably, library credit card information should never be stored on the device. To thwart patrons from using personal credit card information, each Roku account is secured with a Personal Identification Number (PIN). Service management occurs through dedicated websites linked to the login created during account setup, rather than through the Roku interface.
While Roku devices can be acquired with tax exemption, subscriptions to streaming services are regrettably ineligible for tax exemption. Credit card payments are accepted for each service, with some offering annual subscription options. In the event of lost or missing devices, remote disconnection and disabling capabilities exist. Each Roku device has a unique login, allowing the Roku account linked to streaming services to be unlinked and transferred to another device.
It is important to note that this model is not applicable to Netflix due to a policy change limiting accounts to a specific IP address. Setting up a Roku for checkout, particularly in multiples, can be time-consuming. Upon return, each Roku must undergo a reset to eliminate histories and stored information, such as location history. Restricting the number of staff members authorized to reset a device is recommended to mitigate potential password leaks. A meticulously maintained spreadsheet for tracking device information proves invaluable in this process.
Always feel free to contact me for training requests, library cards, or technology issues at cdressler@swkls.org or (620)225-1231. – Christopher Dressler – 11/17/2023