Future Dates & Training Opportunities
---
All times are in Central Standard Time (CST).
May 31, 2021 – System Office Closed for Memorial Day
June 4, 2021 at 9:00 am – First Friday with Friends/Zoom Link
June 8, 2021 at 8:00 PST – Talks with Ted/Registration Link & Submit Questions Link
June 10, 2021 at 1:30 pm – After-Lunch Course "Customer Service" with Pat Wagner/ Registration Link
June 18, 2021 at 10:00 am – Online only Full Board Meeting/Registration Link
September 1 at Haskell Township Library – Very Merry VERSO Launch

September 24 at Gray County Fairgrounds – Tech Day+ 2021
---
Consulting
---
Full System Board Meeting
The next Full System Board Meeting is fast approaching. The meeting will be held June 18 at 10:00 am. This meeting will be an online only meeting. Registration is open and the link is above in the calendar section.
Senate Bill 13 and House Bill 2104 Update
After setting in on the Kansas Department of Administration Municipal Services Budget Workshop, it is clear that several people still have questions about the new budget process for governmental entities. The main thing they emphasized is for department heads (which includes librarians) to get to know your county clerk and/or city clerk so you can work within the time frame and valuations they need you to work within.
The SB 13 and HB 2104 is in effect for the 2022 budget cycle and your county and/or city may have to have a Revenue Neutral Rate (RNR) Hearing this year between the dates of August 20 – September 20 depending on if they exceed the RNR.
The System Office is working on getting a workshop for our members through Kennedy, McKee & Co to explain the nuances of these two bills.
First Friday with Friends
June 4 is the "First Friday with Friends" session. It will begin at 9:00 am and last approximately an hour. During this session the discussion topic is "Making Memberships Meaningful". The Zoom link is above in the Calendar Section and if you were unable to attend May's session the recorded link is here: "May's First Friday with Friends"
Talks With Ted through AutoGrahpics
The next "Talks with Ted" is on June 8 at 10:00 am CT. This is where you can ask Ted questions directly or you can send in your questions ahead of time on the System's Verso ILS. The registration link and submit questions link are above in the Calendar Section.
---
Technology
---
Convert PDF in JPEG
Follow along with our SWKLS Technology Trainer Jody, as she shows you how to convert a pdf file into a jpg image in this easy to follow tutorial video using a free online tool named Photopea.
Technology Plans
We have begun receiving and reviewing technology plans for the 2022-2023 cycle. Please remember that technology plans are now tied to the accreditation cycle and no longer on a three year cycle. You would submit your plan this year and it will be valid for Jan 1st 2022 to Dec 31st 2023. For more information on technology planning, please visit our wiki page here: https://wiki.swkls.org/index.php/Category:Technology_Planning
---
System Spotlight
---
System Spotlight
If you would like to highlight your library, we'd like to hear from you. Whether it's about your activities, programs or anything else that is going on that you're proud of we can hold a spotlight on your library here in the Weekly Wrap UP if you email Jody at jhattrup@swkls.org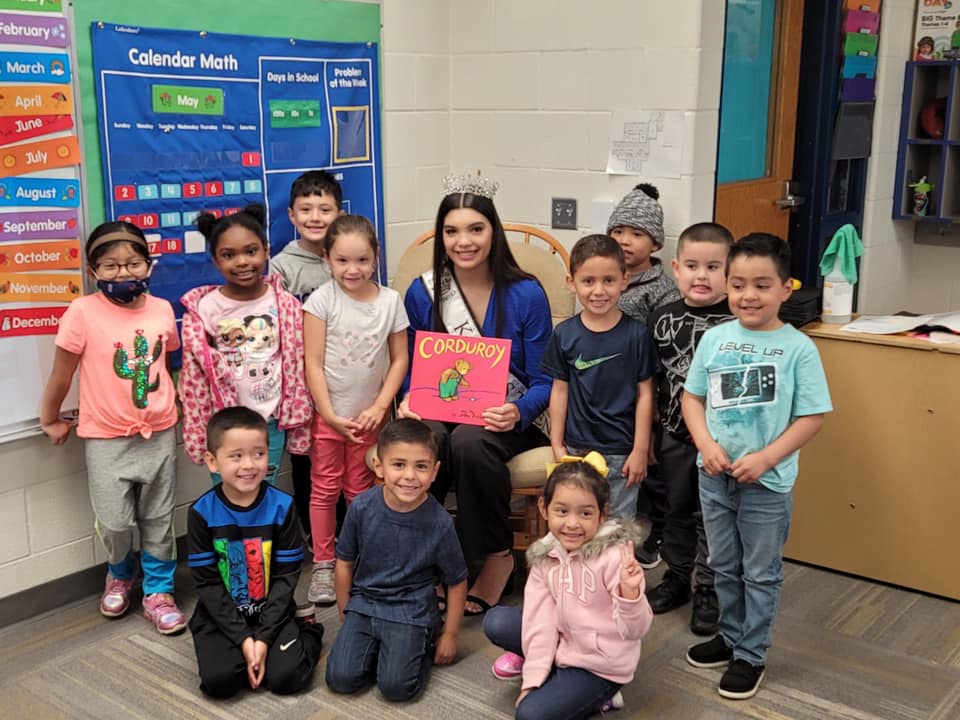 Princess America Kansas Teen
Yazmin Carrasco is the pageant winner for the 2021 Princess America Kansas Teen. She is from Liberal the "Land of Oz". She would really love to be a part of any upcoming events you might have in your library as her platform is Read across America! If interested please contact her on her Facebook page "Princess America Kansas Teen 2021".
---
Cataloging, Collection Development, and ILL
---
Recent Scoping Problem in

For the past 10 days, scoping in VERSO has been broken. Libraries are seeing search results for all SWifnet libraries, instead of just to their own. AG is aware of this problem and is working hard to fix it ASAP. I will send an email to everyone when the issue has been fixed. Thank you for your patience!
Tails and Tales Swag
Modern Marketing is a resource for customizable summer reading swag, such as bookmarks, totes, stickers, tattoos, posters, etc. Clink this link — Categories — Libraries. In the search bar at the top, type "tails and tales" then enter. A list of available items will appear. Or, you can call Representative Bonnie King (866) 992-5400. She may be able to offer you discounted pricing.
Spring U.P.! with the SWKLS Unity Project

Recently, the SWKLS Staff sent care-packages to all of our members. Inside the package were bookmarks and seed packets–gifts for your staff. Plant those seed packets, take pictures of the seedlings, and submit to SWKLS Staff. At Tech Day+ on September 24th, we will award prizes to the libraries with the best growth. Cultivate those seed packets, take pictures with your staff, and win a prize!
If your library did not receive enough bookmarks, or you would like a few more, please let us know.
StoryWalks® in Kiowa County
As you may have heard, Kiowa County StoryWalks® received attention from KSN news on May 5th. / Link to video clip. Kelly met with Kiowa County Library Director, Kelly Askew, on May 26th. They visited all three StoryWalks® in the county: Mullinville, Haviland, and Greensburg. After summer reading is completed, stay tuned for a future Train U.P. which will discuss this trip, StoryWalk® ideas, construction, and grant opportunities.
The StoryWalk® Project was created by Anne Ferguson of Montpelier, VT and developed in collaboration with the Kellogg-Hubbard Library. StoryWalk® is a registered service mark owned by Ms. Ferguson. / Link