Future Dates & Training Opportunities
---
All times are in Central Standard Time (CST).
June 14, 2021 at 2:00 pm – American Recovery Plan Act Kansas Grant Overview Workshop/Zoom Link
June 18, 2021 at 10:00 am – Online only Full Board Meeting/Registration Link – Board Meeting Zoom Link
June 23 – 29 – American Library Association Virtual Annual Conference/Registration Link
*President Obama is the keynote.*
September 1 at Haskell Township Library – Very Merry VERSO Launch

September 24 at Gray County Fairgrounds – Tech Day+ 2021
---
Consulting
---
American Recovery Plan Act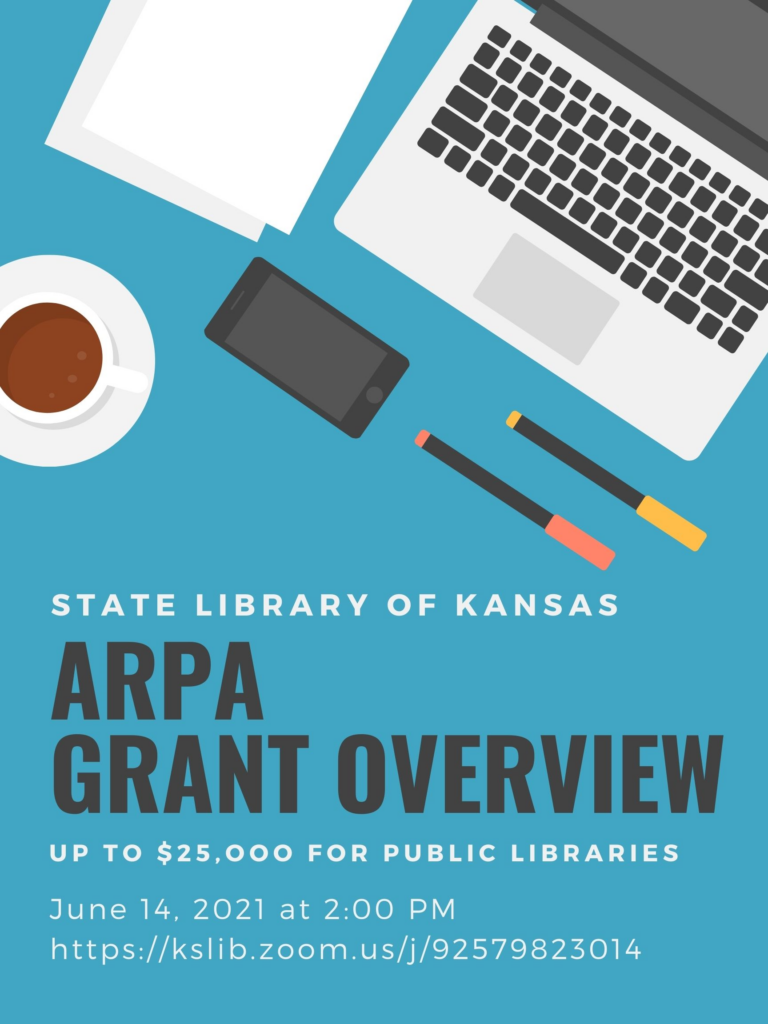 Alice Smith, of the State Library of Kansas, will be holding a workshop on how libraries can apply for funds through the American Recovery Plan Act (ARPA). It is a fast turn around with the workshop being this next Monday, June 14, at 2:00 pm CT at the following Zoom Link.
Full System Board Meeting
The next Full System Board Meeting is fast approaching. The meeting will be held June 18 at 10:00 am. This meeting will be an online only meeting. Registration is open and the link is above in the calendar section. Here is the Zoom Link for the June Online Board Meeting.
ALA Virtual Annual Conference
The American Library Associations annual conference and exhibit is being held virtually. Registration is open at this time. The conference will be held June 23-29, 2021. With conference season starting up don't forget that the System still has the Major Continuing Education Grants for 2021. If you are interested in applying for one of the Major Continuing Education Grants please feel free to do so at this link.
After-Lunch Course
If you attended this Thursday's After-Lunch Course: Customer Service with Pat Wagner please send an email to Richard so he can update your Continuing Education File. The next After-Lunch Course will be on September 9, 1:30 pm – 2:30 pm CT. The topic will be "Library Ethics" with Pat Wagner again. When registration opens we will place it in the Weekly Wrap-U.P.
Outdoor Movie Viewing
Heather Thompson, director of Hanston City Library, recently reached out to Swank Movie Pictures Inc., whom we receive the indoor blanket movie licensing from, on showing a movie outdoors. Heather was wanting to show a movie outdoors and placed the call to facilitate the showing. The Swank representative she visited with relayed that the company has waved viewing rights for specific movies through the rest of 2021.
You will need to visit Swank's website to see what movies are available and still fill out the request form to view the outdoor movies. This can be a great way to augment your Summer Library Programs and after until the end of 2021 at no cost to your library. Many thanks to Heather for letting me know about this and sending me the information to post for all of our other members.
Costume Update
We have received the first costume that the System ordered. It is the Cat costume that resembles the Skippy John Jones character. The other 3 costumes are still at port in China.
---
Cataloging, Collection Development, and ILL
---
Scoping Problem in VERSO = Finally Solved!
With few exceptions, all members will have these two resources. SWiftnet is the default; DCPL and SCCC will be searched only when you click the box next to "Non-SWiftnet Members". Let Kelly know if this is not the case.

New Titles Published in Spanish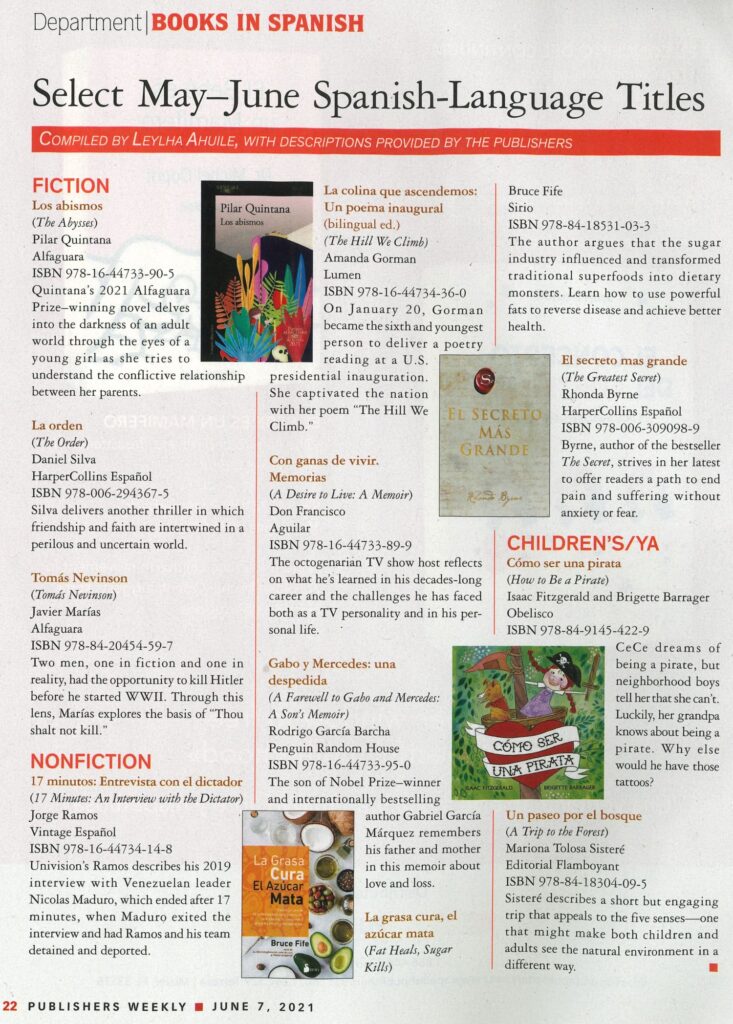 ---
Technology
---
ALERT! Receipt Printers
We contacted Star Micronics and they have confirmed an issue with the latest Windows 10 update and their thermal receipt printers. Their development team is working on a fix and we will monitor for the announcement of it's release. In the mean time, many of our member library receipt printers will not function properly. The affected models are primarily USB connected TSP113 and TSP143 units, but we have had calls on other models such as the networked TSP143's. As soon as a fix is available, we'll work on getting everyone printing again.
SWKLS Office Telephone System
The SWKLS office telephone system upgrade is nearly complete! We have requested that our phone numbers be moved (ported) from our current provider into our new system. This may cause those numbers to be temporarily unavailable for a brief period at some point during the next few weeks. Our fallback numbers will be active beginning today and will remain active indefinitely. If you have an issue contacting us via our regular telephone number(s), please use one of the fallback telephone numbers:
1-620-646-9440
1-888-310-9096
Suzanne Woods Fisher
New Logos in the SWKLS
---