---
System Spotlight
By Christopher Dressler
---
Tech Day+ August 25th, 2023
Tech Day+ is almost here. T-shirt orders are closed but there is still time to register to attend. If you are interested, please RSVP here.
---
Southwest Kansas Regional Friends Day
Join Hamilton County Library Director Amy Brucker for the Southwest Kansas Regional Friends Day on Friday, 09/15!
---
Future Dates & Training Opportunities
August 16, 2023 1:00 pm – Niche Academy "Fighting for the First", Registration Link
August 22, 2023, 1:00 pm – PLA & ACRL Webinar "Project Outcome 101", Registration Link
August 25, 2023 9:30 am – TechDay+
September 8, 2023, 10:00 am – RNR & Budget Hearing, Full Board Meeting, Registration Link
September 11, 2023, 10:00 am – Solar Eclipse Activities Workshop, Registration Link
Sept 20 – 23, 2023 – ARSL Conference/Wichita, Hotel Booking/Conference Registration
Nov 1 – 3, 2023 – KLA Conference/Wichita
---
Consulting
By Richard Brookman
---
Image provided by pixabay.com contributor Kyra_Starr (A.I. Generated)
CSLP Committee Looking for New Members
Do you enjoy the Summer Library Program? Creating all of the decorations and thinking up all of the programming and crafts that your community enjoys? If so you might want to consider joining the Collaborative Summer Library Program (CSLP) Committee.
All CSLP committees, except "Artwork Committee" are looking for members. Terms for committees are for generally one calendar year. The committee work meets through a virtual room, email, and/or phone. CSLP does have an Annual Meeting, but volunteers for the committees do not have to attend.
If you are interest visit the CSLP site through this link for more information and the application form can be reached through this link.
The application period is now open and runs through October 3, 2023.
Movie Programming Ideas for the Month of September
Here are some ideas that Swank has sent out that libraries can consider doing for the month of September:
September 1 – American Chess Day/Queen of Katwe;
September 7 – Clean Air Day/An Inconvenient Truth;
September 9 – Emergency Service Day/Ambulance;
September 18 – Cartoon Day/Bad Guys; and
September 21 – Day of Peace/Gandhi.
All of these movies are available through the System's Movie License. Remember you can also use Swanks site to build promotion material for your event as well.
---
Cataloging, Collection Development, and ILL
By Sara Wilson
---
---
Collection Development Inspiration
---
---
In Literary News
---
Robots Being Used in Book Ban Efforts
Like something out of a sci-fi novel, robots are now being used to help Iowa educators comply with new state law, requiring them to eliminate books containing certain subjects from their library catalogs. ChatGPT, which does not have a spotless reputation when it comes to information accuracy, is being charged with analyzing literature that educators argue they don't have the time to sift through. Click here for more information.
---
Recent Book Challenge Issues Making the News
Libraries are feeling the impact of book challenges across the country. Here are some recent news reports involving censorship, book challenges, and bans across the United States. (Special thanks to Sara Koehn, Director of Haskell Township Public Library and Sean Bird, Interim Dean of University Libraries at Washburn University for their contributions to this list!)
Georgia School Board Fires Teacher for Reading a Book to Students About Gender Identity
'Knowledge is Power' : New App Helps US Teens Read Books Banned in School
The National Debate Over Books Has Come to West Texas. And Librarians Are Stuck in the Middle
Washington Library Could Close Over LGBTQ+ Books
First Amendment Coalition: https://firstamendmentcoalition.org/news-opinion/first-amendment-news/
Empowered by Reading (Unitedagainstbookbans): https://uniteagainstbookbans.org/wp-content/uploads/2022/09/Empowered-by-Reading-final.pdf
---
ATTENTION: DEI Taskforce Meeting Date Change!
The next meeting of the DEI Taskforce will be held on MONDAY, AUGUST 28th, at 3 PM. We will be preparing for the upcoming Train UP and giving feedback over that as well as discussing challenges, the upcoming ARSL conference, and any issues that have come up over the summer break. As a reminder, the DEI Taskforce is a group based on support, collaboration, and education and we discuss issues related to diversity, equity, and inclusion, such as book challenge issues, opportunities to make our collections more accessible, and ways to reach underserved populations in our area. Meetings are virtual and are open to all library staff and administration who would like to attend. We would love to see you there!
---
For ILLers
---
Statewide ILL Training
The State Library of Kansas and Auto-Graphics will be hosting a state-wide ILL training event coming up next month, on September 13th and 14th. The first training will be in Great Bend, at Central Kansas Library System and the second will be in Emporia, at Emporia Public Library.
If you are interested in attending and would like to sign up for the training, the State Library would like for you to fill out this sign up sheet and include the kinds of topics you would like to hear about at the training. (If you don't know, or can't think of any, you can always just type "No" or "N/A."
If you have any questions or need more information, please contact Nikki Hansen at nicole.hansen@ks.gov or (800) 432-3919.
---
Resource Sharing Taskforce Meeting Coming Up
The next meeting of the Resource Sharing Taskforce will be held on Thursday, August 31st, at 10 AM. We will be talking about the upcoming statewide training and your needs/ideas for topics as well as FAQs and what's going on in your little corner of ILL. This meeting is open to all ILL personnel as well as all directors. If you would like to join the meeting, please mark your calendar. I will send out a reminder as well as a Zoom link as the time gets closer. Hope to see you there!
---
Need Barcodes?
I'm getting ready to place another order for barcodes. If your library would like to order some, please contact me no later than 08/22. If you order barcodes through SWKLS, we will have them shipped to us and we'll send them to you on the courier, along with the amount your library owes.
The information I would need from you would be:
1. The barcode number that you would like this batch to start with.
2. How many barcodes you would like. I can order in batches of 1,000.
3. Whether you would like barcodesheets or barcoderolls. The difference in price is about $5, with the rolls being more expensive.
4. Your library name as it appears at the top of your barcodes.
5. A picture of 3-4 of your barcodes in order.
If you have any questions or would like more details, please get in touch with me directly! Thanks!
---
Technology
by Christopher Dressler
---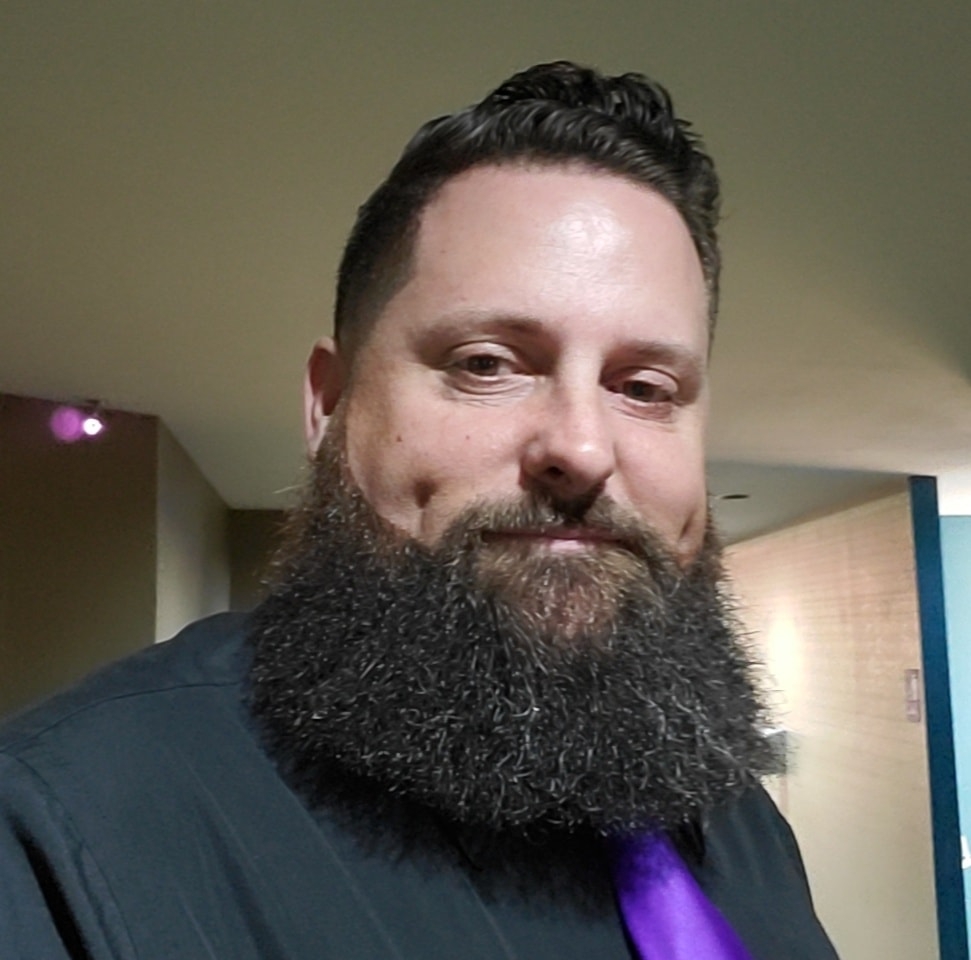 Life in Techville
In the vibrant town of Techville, software engineer Alex was renowned for their innovative creations. One day, a malicious virus struck, causing chaos. Alex developed a powerful antivirus but faced resistance in convincing townspeople about updates. They organized a meeting, explaining updates as digital home fortifications.
As townsfolk realized the gravity, they embraced updates. With united efforts, computers were secured, and Techville recovered. This incident taught the community the importance of software updates in maintaining a safe digital environment, ensuring their collective digital wellbeing.
Always feel free to contact me for training requests, library cards, or technology issues at cdressler@swkls.org or (620)225-1231. – Christopher Dressler – 8/4/2023
---
Digital Signage Notice
---
Hey everyone,
Bernardo here to let everyone know that an app that we've been pushing for our member libraries to use for digital signage 'Posterbooking' has, without notice, eliminated their free tier. It came as a surprise to everyone in their community as they were still promoting their 10 free screens last month. Anyone still running the app will notice that any playlist still running on a screen will have this pop up at the end of the playlist before it loops again.
We have been vetting alternatives that would meet the requirements of allowing current devices, while maintaining a similar feature set and We've landed on a product called Yodeck. The main drawback in comparison to the 10 free screens that Posterbooking had is that Yodeck only has 1 free screen.
I will be creating documentation on how to get started with Yodeck in the following weeks as time permits, but if you're looking to give a go yourself, you have our number if you hit any snags in your setup!
---