Future Dates & Training Opportunities
---
All times are in Central Standard Time (CST)
January 11, 2022, 10:00 am – Talks with Ted/Registration Link
January 13, 2022 – State Library Survey Walktrough- Registration Link
January 14, 2022, 10:00 am – 3:00 pm – State Library Survey Workday at Plains Community Library/Registration Link
January 18, 2022, 10:00 am – 3:00 pm – State Library Survey Workday at Stevens County Library (Hugoton)/Registration Link
January 19, 2022 – Crafting Your Collection Online (Closes Today)- Registration Link
January 21, 2022- Full Board Meeting Online Only- Registration Link
January 24, 2022, 10:00 am – 3:00 pm – State Library Survey Workday at Jetmore Public Library/Registration Link
January 28, 2022, 10:00 am – 3:00 pm – State Library Survey Workday at Scott County Library (Scott City)/Registration Link
January 31, 2022, 10:00 am – 3:00 pm – State Library Survey Workday at Ashland City Library/Registration Link
February 7, 2022, 10:00 am – 11:30 am – Summer Reading Program Family Idea Swap/Idea Submittal Link & Registration Link
February 8, 2022- Train U.P.!- STEAM/Registration Link
March 4, 2022 – Summer (Reading) Library Program Workshop
March 10, 2022 – After Lunch Course "Policy Writing & Review"
June 9, 2022 – After Lunch Course "Intellectual Freedom"
September 8, 2022 – After Lunch Course "Cultural Humility"
December 8, 2022 – After Lunch Course "Lead From Where You Are"
State Library Survey Dates
January is upon us and that means it's time for the State Library Survey. This year the Survey is due on February 6, 2022. There will be several opportunities for you to take part in State Library Survey events:
For registrations links for the activities listed below please refer to the top "Calendar" section of the Weekly Wrap UP! thank you.
We will start out with the System's Stare Library Survey Overview on Thursday, January 13 at 2:00 pm. We have a full step by step walkthrough already for the State Library Survey on the Wiki page. This session will be an Overview just hitting the highlights of the survey and concentrating on new questions that have been added to the Survey. Also during this time staff will be available to questions that you might have.
Next we will be doing the State Library Survey Workdays again at a variety of locations –
Plains Community Library on Friday January 14, 2022 from 10:00 am – 3:00 pm
Stevens County Library (Hugoton) on Tuesday, January 18, 2022 from 10:00 am – 3:00 pm
Jetmore Public Library on Monday, January 24, 2022 from 10:00 am – 3:00 pm
Scott County Library (Scott City), on Friday, January 28, 2022 from 10:00 am – 3:00 pm
Ashland City Library, on Monday, January 31 from 10:00 am – 3:00 pm
2022 New IRS Mileage Rate & W-2s
This is the time to update your mileage forms if you haven't already done so. The IRS has distributed the new mileage rate for 2022. It is increasing to 58.5 cents per mile. IRS Webpage for Reference.
Whether you do your libraries W-2s or you have a CPA do them keep in mind that W-2s have to be provided to employees by January 31.
2021 Accreditation Wrap-UP
With the new year the System Office is wrapping up the 2021 accreditation year. There are two items that need to be forwarded to Richard at the System Office:
The final year end line item budget for 2021; and
If you and/or staff did any Continuing Education through other venues than the System we need the staff name, title(s), date(s), and number of hour(s) of the workshop(s). For any Conferences that you went to we need the conference(s), date(s), and number of hours for the conference.
January's Talks with Ted
Ted Koppel is having his next Talks with Ted this coming Tuesday, January 11, 2022 at 11:00 am ET or 10:00 am CT / 9:00 MT. If you would like to join the session you can register at this link.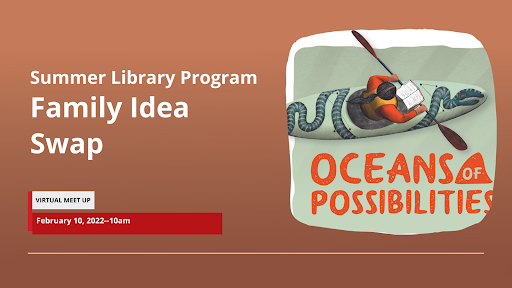 Summer Library Program Family Idea Swap
Thursday, February 10, 2022 starting at 10:00 am through 11:30 am several Systems are hosting a Zoom Summer Library Program Family Idea Swap.
You are invited to attend and share your best ideas for adult and all-ages programs during this "swap". An idea submittal folder has been set up here (https://bit.ly/3yRCJGK) to post your ideas by February 3, 2022, so you don't have to recall the ideas that day. By submitting ideas does not mean you will have to speak during the session, though you are welcome to do so. We want everyone to fill comfortable during the session.
To attend the "Swap" you can register here by February 7, 2022: https://bit.ly/3ege5G1
All those registered will receive a Zoom link 1-2 days before the event. This session will not be recorded, but all those registered will have continued access to the shared folders.
We look forward to exploring "Oceans of Possibilities" with you!
Co-sponsored by the Public Library Section of KLA and several Regional Library Systems.
---
Cataloging, Collection Development, and ILL
---
CatExpress Usage Report: December 2021 / Link
6×6 Kits: Your Thoughts?
Vanessa at Morton County Library is collecting information regarding circulation and patron interest in 6×6 kits. We would be grateful for your thoughts about this programming option at your library. Send your feedback to: Circulation@mocolib.info Much obliged to you!
---
Technology
---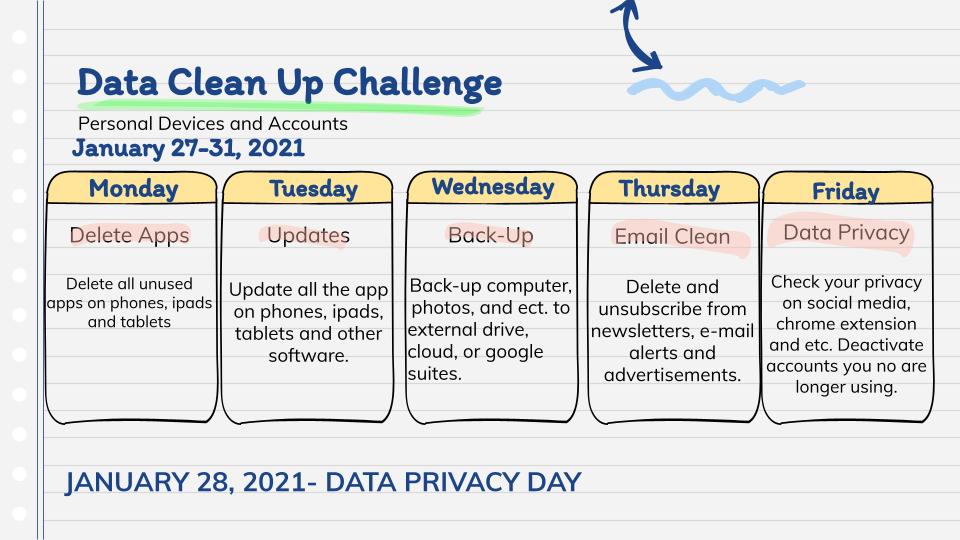 Train U.P. ! Facebook Fives
Missing the Train U.P., no worries the recording is on the SWKLS wiki as well as the more social media resources.
---
System Spotlight
---
System Spotlight
If you would like to highlight your library, we'd like to hear from you. Whether it's about your activities, programs or anything else that is going on that you're proud of we can hold a spotlight on your library here in the Weekly Wrap UP if you email Jody at jhattrup@swkls.org
---
We received some new additions to the Library right before Christmas and invite you to stop by and check them out. We added 3 new benches and a trash can to the front of the Library and 3 tables and a trash can under the new Pavilion. We are very proud to say these were all made locally by Parker Kelling at Kelling Welding and Fabrication here in Sublette and was all grant funded. This project is made possible by the State Library of Kansas and the Institute of Museum and Library Services.